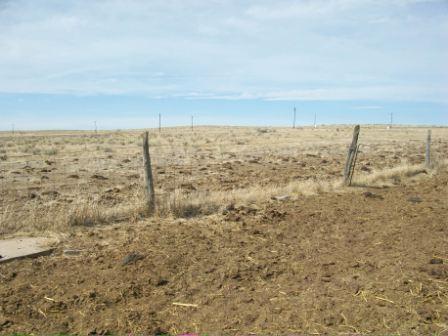 Nestled out in the middle of  "out-there" near Trinidad Colorado, lay a five week old calf succumbed to a mysterious death.  This was the second time rancher Miller had experienced this type of 'unknown" death with one of his animals. The previous death he had encountered was in the late 1990's when Colorado had a rash of Cattle Mutilations.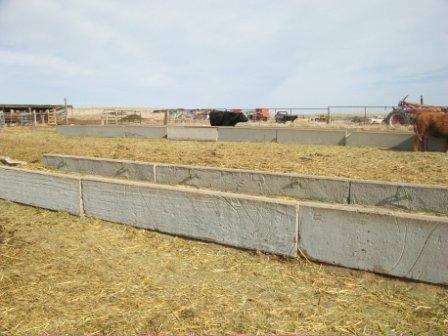 The calf was found near a feed tub Tuesday morning 03/17/09 in an area where all the cows congregated twice daily to eat.  The location and the herd appeared normal Monday late afternoon when the animals were being fed by the ranchers.  The calf was found the next morning roughly 5 feet from the feed tub laying in the present condition.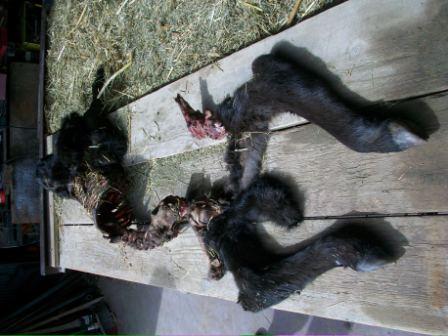 The rancher and cattle inspector found it odd that the torso of the animal was damaged this way.  They had never seen predator or scavenger damage like this before.  The assumption was "they felt" the animal had been dropped from a great height to achieve this type of trauma.  Upon inspection of the animal there was no pooling of blood from the carcass around the area where the calf was found.  For this type of damage by a predator, and later by a scavenger, generally there are large amounts of blood on the hair and at the scene where the carcass is found.
Statistics:
The calf was approximately one week old and weighed roughly 100 pounds.  At the time of death the animal's value was an estimated $150.00.  The low value was based merely on the age of the animal only to increase as the animal matured.  The calf's girth was 13 inches, it's head length 10 inches and head girth 7 inches.  The calf's center section was 24 inches and leg from top of the thigh to hoof was 14 inches.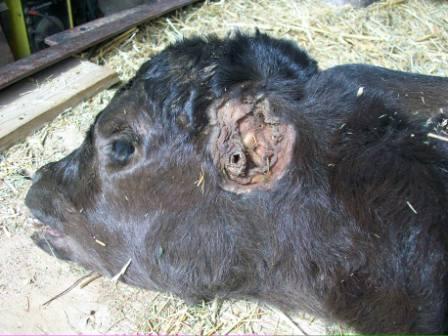 Both ears left and right side were cut out in a circular fashion. Tom, other ranchers, and the Colorado Brand Inspector who viewed this calf, agreed they had never seen predator or scavenger damage like this.  They told me it looked as though a laser or surgical instrument had made the incision.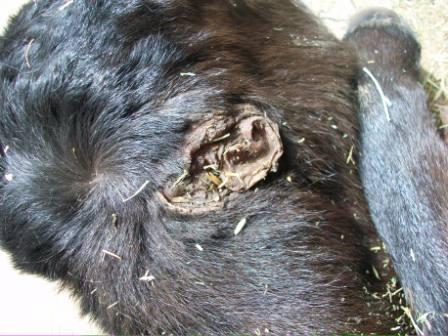 Besides the normal investigative techniques used, the following were also checked:
– Radiation check done on carcass and area where calf was found. No radiation detected.
– EMF analysis performed at carcass. I did detect an electro-magnetic field about 6 microteslas,  but need to understand the readings to see if its natural.
– Magnetic scan over hair, bagging any type of metallic substance available.
– Black-light scan over carcass. No fluorescence seen.
Samples Taken:
– Left ear removed outside of cut anomaly.
– Right ear removed outside of cut anomaly.
– Left rear leg skin and hair sample.
– Skin and hair sample taken at what appears to be the genital area.
– Dirt samples taken at mutilation site and controlled site for comparison.
– Magnetic debris scan.
– Cutting knife bagged.
Category: Cattle Mutilations, gore, Investigations