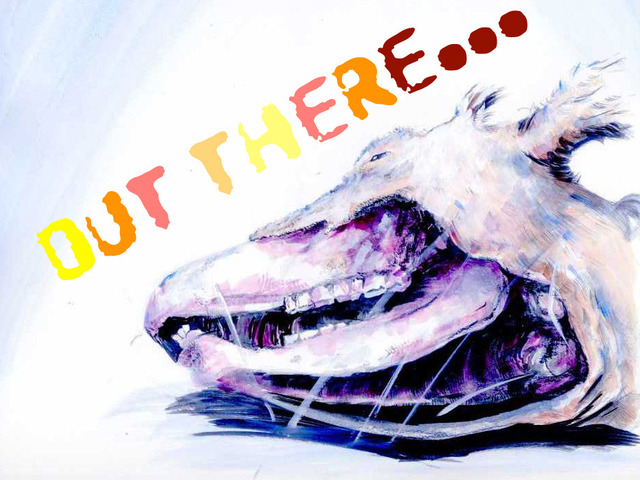 What You Don't Know, Will Kill You!
"Out There…" is where stoner comedy meets paranormal thriller, a movie project here in Colorado derived from the creative mind of Bonne' Bartron with Angry Puppy Productions. Bonne' grew up in a Military environment and spent most of her youthful life moving across the USA and Europe. Her father, a highly decorated career Green Beret and very supportive mother gave her the freedom she needed to pursue personal goals which included making movies.
Her uncle Bill Martin, is well-known for writing the classic film and one of my favorites, "Harry and the Henderson's", the story of an urban family befriending a Bigfoot which moves in with them and …well if you haven't seen it, then you need to, take it from a Bigfoot investigator, so yes, the movie industry is in Bonne's DNA.
With a lifelong passion for film, music, and cinema magic, she moved to Los Angeles California in 2007 to pursue her dream by learning from professional filmmakers. 6 years rolls by with thousands of production hours and five original screenplays under her belt, she decided to venture back home near Colorado Springs to make Out There… in the State that inspired this comedic paranormal thriller, and bring it to life.
(Excerpt from OutThere's information page on kickstarter.com)
Out There… features actual UFO and Cattle Mutilation sites! It was originally funded by 2 different producers at different times, but as it often does, circumstances put the pause button on us! (Or was it a conspiracy?) So, this time we decided to bring it to kickstarter.com and put it in the hands of the people!
What put the pause on the project was Los Angeles backers wanted to shoot the film in Northern California for convenience, but Bonne' disagreed, the events in the script occur in Colorado, so the film needs to be shot in Colorado for legitimacy. She wants to film at actual areas depicted in the script, where UFOs were sighted and animal mutilations occurred, thus giving the film a vision of reality. Most writer/director/producers take the easy way out, but Bonne' decided to turn down the plastics of Hollywood for the landscapes of Colorado.
When I found out about this project from a member on the UFOnut team, I contacted Bonne' and offered my assistance to help her develop the animal mutilation sequence so it appears as real as possible. My intention is to raise public awareness into this strange phenomenon by educating the public showing them what's actually involved with these cases. Well it appeared Bonne' and I were on the same page because she too wants to make the mutilation sequence as authentic as possible. Uhh.. without killing an actual animal. Then I remembered I had samples left over from two previous investigations and offered them to Bonne' to be used as movie props. One sample is soil taken from a mutilation case in 2012 and the other sample is bio, a small piece of hide cut from the animal on a 2011 investigation. What's so significant about these two samples are, even though they are a year apart, they are exactly one year apart and occurred with the same rancher! This is truly unique and mysterious.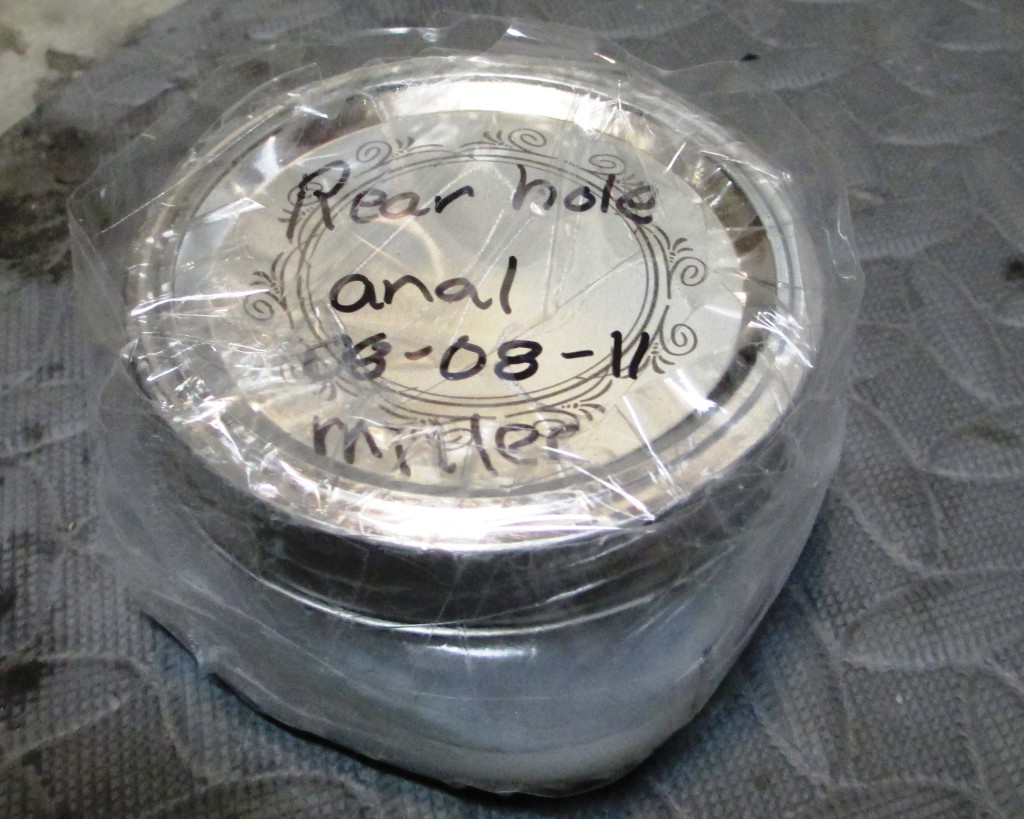 Bonné then decided to help fund her movie project; she would use the specimens as props and offer these two donated samples as prizes for supporting the project delivering them after the movie is completed. As fate would dictate, the bio-specimen was taken from an unknown circular wound from the anal area. Now you have to understand this is a science fiction comedy which will feature a piece of ass from a cow. Yep the project is already having fun with that remark on their website as a reward feature. I didn't consider using the bio-specimen for analysis because it was contaminated by air leaking into the container in which it lays soaking in formalin, so yes it smells like ass.
The soil samples are in two small containers with one sample taken near the animal and the other sample taken from a test location. What's significant about the soil samples are, the animal was lying in the middle of a 15 to 16 foot circular ground depression. Previous samples I had analyzed under these types of conditions showed the soil was less soluble near the animal inside the circle compared to the test sample taken outside the circle. So the soil being auctioned off could actually show abnormalities in the soil nutrients.
Even though this movie has lighthearted moments there will be nothing light hearted about the mutilation sequences, or the terrifying truth behind what's "Out There."… The audience will be in for one wild ride. Bonne' and I are very serious about the mutilation phenomenon and it will appear that way on the film. With an estimate of 10,000 mutilation's which have occurred (reported by George Knapp), this is the number one animal cruelty cold case in history. No one has ever been caught, tried, or convicted.
So stop by the film's website and show your support which will help raise animal mutilation awareness across the country, because if we don't do it, nobody will. And don't forget to tell your friends and neighbors and colleagues at work, it's time to become aware of these strange phenomena's happing all around us and remember to always watch out for what's,  "Out There…".
www.AngryPuppyProductions.com (Is a redirect to our kickstarter page)
http://www.kickstarter.com/projects/angrypuppy/out-there-1
www.Facebook.com/AngryPuppyProductions
http://www.kickstarter.com/projects/angrypuppy/out-there-1/posts
Category: Cattle Mutilations, Movies, The Z-Files