Chuck Zukowski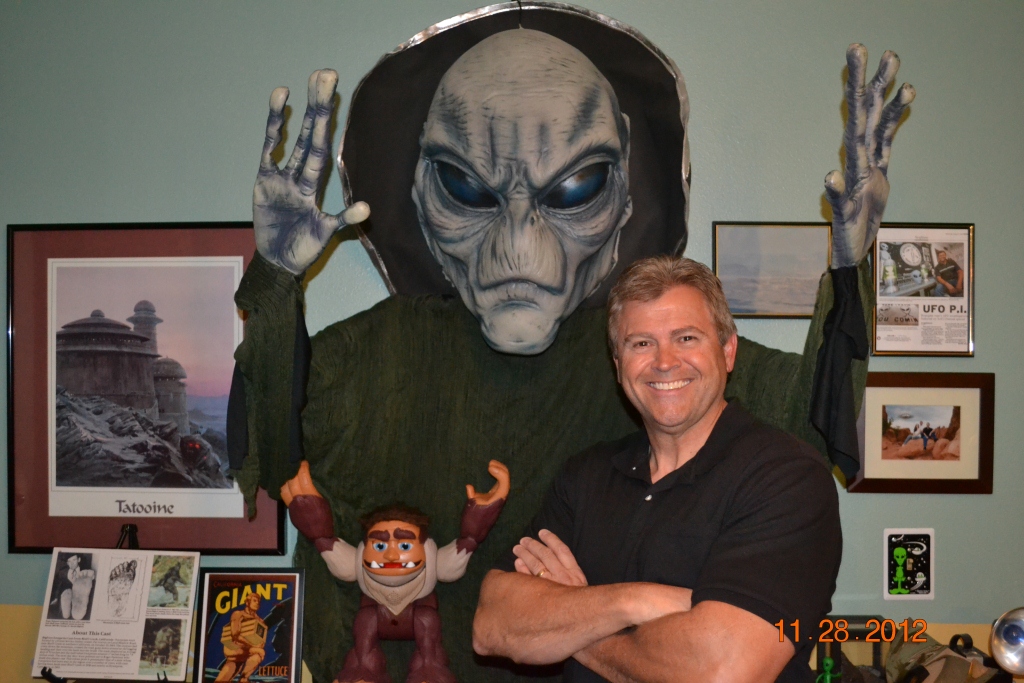 Chuck Zukowski II
Colorado Springs, CO, USA
UFO/Paranormal Field Investigator
Expertise:
Roswell Research and Field Investigations
UFO Sightings and Landing Trace Evidence Field Investigations
Animal Mutilations Investigations
BigFoot Field Investigations
Ghost Investigations
Alien Abduction Investigations
Paranormal (beyond the range of normal experience) Investigations
Amateur UFO Archeology Research and Field Investigations
Witness Interviewing Skills
Technical knowledge
Chuck is a Principal IC Mask Design Engineering Consultant with his company, Zukowski Consulting. He has over 28 years of Graphic Mix Signal Microchip design and is a former Reserve Deputy Sheriff with El Paso County Sheriff's Department, Colorado (2002 to February 2011). His education includes; an Associate's degree, a Bachelor's degree, a Certification in Electronic Engineering, and POST (law enforcement) certification.
For the past 30 years Chuck has been researching and investigating the UFO/Paranormal phenomenon. As a field investigator, he's appeared on radio and television shows discussing his investigations. Chuck approaches every investigation from a skeptical point of view looking for any known possibility before claiming otherwise. He also implements new and innovative field experiments from time to time to enhance his investigations looking for new evidence. Currently he holds the title, "Deputy Director of Animal Mutilation Investigations" for MUFON International. (Mutual UFO Network)
Chuck hosts the website UFOnut.com, giving it that name after being ridiculed as a "nut" when he first started venturing in this field. His website displays various types of information on the UFO/Paranormal field which also includes personal blogs about his research and investigations. Working closely with PostInteractive.net, Chuck is able to post professional quality videos and webisodes featuring his latest investigations. He also has numerous videos on YouTube under the "ufonut" heading, which portrays more of his work. There is no fee for his services.
Chuck has appeared on:
2013 Unexplained Files: Gruesome Livestock Mutilations – Science Channel/Discovery Channel
2013 Finding Bigfoot: Merit Badge (Featured Investigation) Animal Planet Channel
2012 Chasing UFOs: Alien Cowboys – National Geographic Channel
2012 P.M.: Documentary Movie
2012 Spacing Out: Internet TV Series
2010 Fact or Faked: Cattle Mutilations – SyFy Channel
2009 ABC Primetime with Juju Chang: Alien Abductions
2006 SCI FI Investigates: The Roswell Incident – SyFy Channel
2002 The Roswell Crash: Startling New Evidence with Brian Gumble – SyFy  Channel
Other appearances:
NBC KOAA News: Colorado Springs
FOX KDVR News: Denver
Coast to Coast with George Noory
Coast to Coast with George Knapp
Acceleration Radio with L.A. Marzulli
2013 San Diego Comic Con: Unexplained Files Panel
MUFON Symposium Lectures
UFO Congress Lectures
Roswell Festival Lectures
Huffington Post magazine
OpenMinds Magazine
LA Times newspaper
Denver Post newspaper
Colorado Springs Gazette newspaper
Pueblo Chieftain newspaper
Trinidad Chronicle newspaper
Various Internet radio shows, news sites and blogs
Various speaking engagements in person and with Skype
Contributor:
The Roswell Dig Diaries (2004) Paperback
Weird Colorado: (2010) Hardback